Activities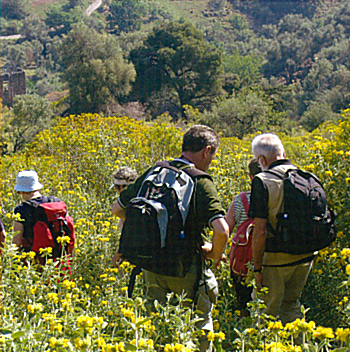 The visitor can approach the villas by boat from Piraeus to the ports of Souda (Chania) or Heraklion, both of which are located approximately 75 kilometres from the villas. The resort is also accessible by plane with destination to the airports of Chania or Heraklion, also located 75 kilometres from the villas.
Using the villas as your base, you could visit the town of Rethymno, walk down the narrow alleys of the Old Town, have something to eat or drink at the various taverns and cafes as well as enjoy the view of the small picturesque harbour and the Venetian castle of Fortezza.
Every year, around February and March, the town hosts the well-known Carnival of Rethymno. The event lasts for about a week and is crowned by the parade of colourful carnival floats. The town is filled with a lot of dancing, music, fun and a wide variety of costumes. During the winter, Rethymno becomes the home of many artistic events both theatrical and musical.
You could also visit the monasteries of Arkadi and Preveli, the gorges of Kourtaliotis and Pasos as well as the Potami dam. If you'd rather organise longer excursions, western Crete has many beautiful places for you to explore such as the town of Chania, Falassarna, Elafonisi, Paliochora as well as the famous Samaria gorge. If you opt to go east, you could visit the city of Heraklion, the ancient Minoan palace of Knossos and even reach Aghios Nikolaos in order to see the town of Sitia and the palm forest of Vai.
The southern coastline of Crete is also ideal for excursions due to its tourism development.
If you wish to try hiking, there is a renowned European path as well as many other paths and small, picturesque inland villages that you could visit.